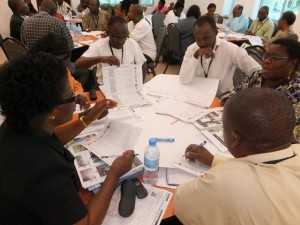 IC Net provides technical assistance to developing countries around the world through projects funded by public and private donors.
At IC Net, we strive to disseminate Japan's experience to the world and bring the world's experience to Japan; achieve world-class services through constant quality improvement; maximize our organizational potential through teamwork; and meet diverse needs of society and clients through our networks.
We help people become productive workers who maximize learning and take advantage of new technologies, maintain healthy habits mentally and physically, and manage their natural resources effectively so that economic growth is sustained.
---
At IC Net, we invest in people.
Learn about our projects in several areas such as: fisheries, agriculture, health, forestry, rural infrastructure and education.
Since its establishment in 1993, IC Net has completed more than 420 projects and short-term technical assistance services throughout the developing world. At any moment, IC Net's experts carry out more than 25 projects around the world.  We work in all regions of the world: Asia and the Pacific, Middle East, Africa, Central and South America, Europe.
We work with a multitude of organizations who have one common goal; sustainable development. Our partners range from local to national governments, bilateral to multilateral donors, non-profit organizations to for-profit firms. We work in tandem with our various partners to build capacity, promote community development, and alleviate poverty.