Strengthening Maternal and Child Health Services in Eastern Visayas (SMACHS-EV) in Leyte Province in the Philippines (2010-2016)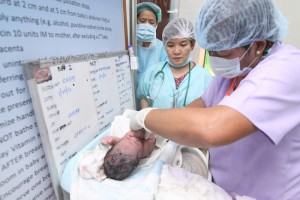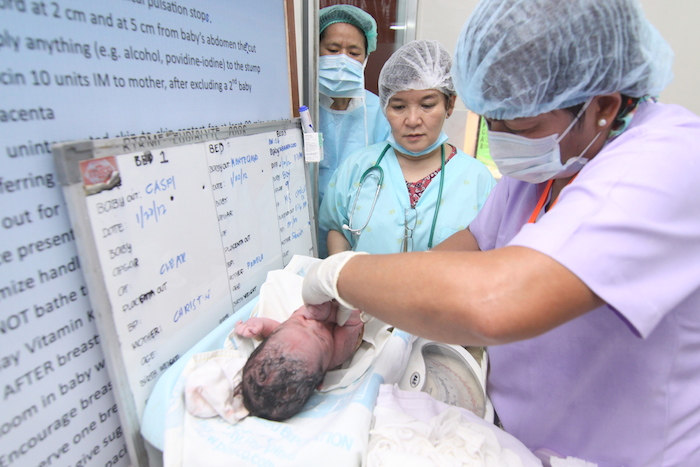 The health sector in the Philippines is characterized by a high maternal mortality rate of 221 deaths per 100,000 live births in 2012. The Government of the Philippines spearheaded by the Department of Health (DOH) gave priority to a maternal and child health program and adopted the Maternal, Neonatal and Child Health and Nutrition (MNCHN) policy that focused on improving the quality of MNCHN services. Between 2006 and 2010, the JICA-assisted Maternal and Child Health (MCH) Project was conducted in the provinces of Ifugao in the Cordillera Administrative Region and of Biliran in the Eastern Visayas Administrative Region. The MCH project aimed to introduce the Emergency Obstetric and Neonatal Care (EmONC) system and improve the quality of MCH services in accordance with the MNCHN policy. Based on its success in converting the policy into practice in the field, the DOH requested JICA's technical assistance to scale up the preceding MCH project in other provinces in the Eastern Visayas region. The result was the implementation of the four-year Project for Strengthening Maternal and Child Health Services in Eastern Visayas (SMACHS-EV) starting in 2010. The project aimed to increase the number of pregnant women and newborns receiving antenatal care, safe delivery and postpartum care services in the target areas in the Eastern Visayas Region based on the following outputs.
Increased number of facilities providing Basic Emergency Obstetric and Neonatal Care (BEmONC)/MNCHN services.
Enhanced technical skills of government service providers in BEmONC/MNCHN.
Enhanced functions of the Center for Health Development Eastern Visayas Office (DOH-CHD EV) and the Leyte Province Health Office (PHO)/Ormoc City Health Office (CHO) in achieving and maintaining quality BEmONC/MNCHN services.
Institutionalized Community Health Teams (CHTs) in areas of the BEmONC facilities.
Enhanced political support for pregnant women and their families in accessing BEmONC/MNCHN services in areas of the BEmONC facilities.
On November 7, 2013, Typhoon Haiyan caused catastrophic destruction in Visaya and Leyte. The project period was extended by a year until 2016 to assist in the affected areas.